"I can do this business presentation in 5 minutes" "I just have to write something about a product and that's it" "I'll create the ad right away; it's just four paragraphs". Are you sure? Sentences like these are what some professionals think about before diving into writing content for their businesses, but once they start... they don't feel quite the same about it.
There's more: some wonder if it's really necessary to invest to have good content. If you're still wondering, in this article we will give you some powerful reasons. Find out why connecting with words is so important!
Save time and focus your efforts on the company
Dedicate yourself to your business, don't waste time on something you don't know how to do!
Same way that we don't make shoes or invest hours in other people's tasks, the professional already does enough dedicating himself to the tasks of his business to have to waste efforts on something that he doesn't have much idea of.
Think about it. Writing and knowing how to communicate with words is not as simple a task as it seems a priori. So why not outsource this task (just like we do with the paperwork with the administrative manager, for example) to someone who really knows how to write? So a first advantage is not wasting time.
Did you know that Google rewards good content, different, well crafted and with something special?
Saint Google positions you thanks to good content
Surely you have heard about SEO, web positioning and the ways to get in the top positions of the Google search engine. And all this is done thanks to words. With good keywords, that revolve around your business or profession, you will advance on the Internet and they will know you soon enough.
Also, did you know that Google rewards good content, different, well crafted and with something special? It's nothing more (and nothing less) than providing fresh and personalized content.
You will connect with your consumer or potential client
We must offer texts that connect with the consumer. That tell about advantages and provide something different, as we have explained. Thanks to good content, the connections with the client multiply and the sales chances too. And how is this done? ah! For this function there are the content professionals who know how to write what users like.
Content marketing is expanding
91% of B2B companies and 86% of B2C companies use content marketing in their digital strategy. We are not going to entertain ourselves in explaining what content marketing is (we will do that in another article) but we will explain its importance.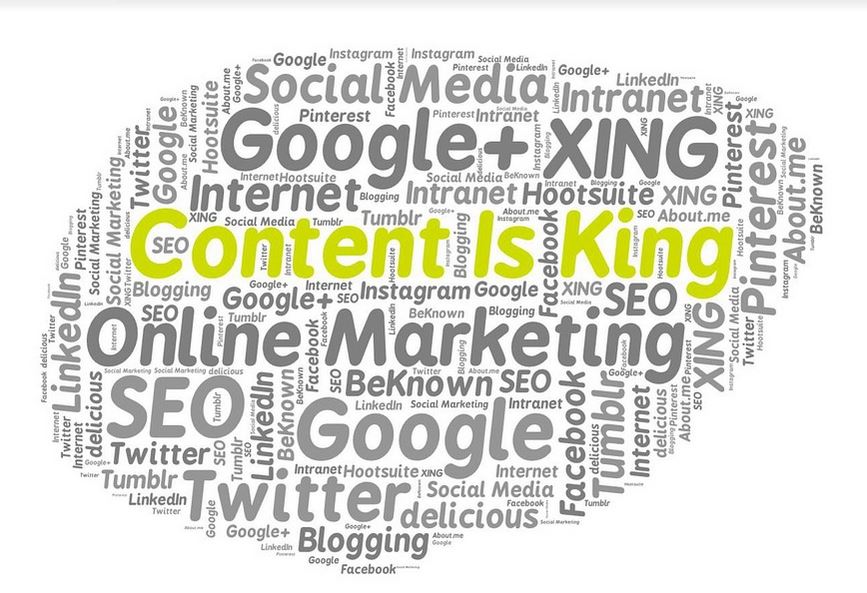 This new marketing strategy, based on content, is expanding, because it achieves good results for the company or business. It allows to attract, educate and motivate a person to believe in a business and consider it relevant.
A good brand strategy
With good content, the business grows brand-wise. That is, you provide that personalization that differentiates you so much from the rest and that is aligned with your colors, images, message and communication. This makes users to remember you and convince themselves that you can provide or meet a need.
Contents adapted to thousands of channels and media
Not only can you create good content for a web page. Another reason why to invest in (quality) content is because of the number of channels where it can be applied. Blogs, social media, the newsletter you send to your customers, messages or emails, your product or service descriptions... Everything is words, and it's in your hands to have the power words.
Are you determined to know more about content? Or not spending time on this, which is important but you don't know where to start? See what we can do for you and let us focus on creating, devising, changing, restructuring your content to make your business profitable.
You can also request sessions or consultancies, online or in person, where we will tell you what quality content is and why it's important today, and, above all, how to implement it in your company.